Can I Have Lenses Put in My Existing Frame?
Where Can I Get Replacement Lenses for My Frame?
If you have an optical frame you would like to have prescription lenses inserted, we can help! Many optical stores, like Walmart for example, have a policy against providing lenses only without frames.
We can get replacement lenses for most any optical frame, brand or frame shape.
New lenses for your frames:
We'll email you a ship label. Just print it out, ship your glasses in a sturdy box along with your prescription with some packaging material to keep the frames from rattling around inside the box while in transit. Our lab will grind your lenses to your Rx.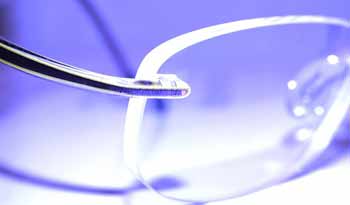 Single vision
Bifocals
Progressives
Sunglass lenses
Reading glasses
Distance vision
Transitons, photochromic lenses
Anti-blue light blocking
Digital Freeform progressives
Varilux
Anti Reflective Coatings
New Lenses for Glasses
Our lenses include a 60-day return policy.
If you're ready to get started, contact us with your frame and prescription info.
Our lenses include a 60-day return policy. Please note that we will be as careful as possible with your frame. Should they break while in the process of having lenses inserted, we will try our best to repair them. Over time, eyeglass frames can weaken or dry out making them more prone to breakage. We are therefore not responsible for breakages that occur during processing.