How to Adjust Eyeglass Frame at Home
I Want to Adjust My Glasses
We recommend taking your glasses to a local optical store to have them adjusted. Opticians have professional tools that can do the job more efficiently, while minimizing the chance of breakage. Most stores will do this service for free. Some stores may charge you a few dollars. You may want to contact the store first to see what their policy is.
However, you may still need to adjust your frame at home, especially during these tough times.
Adjust Eyeglass Temple Arm/Leg Too Short

The curve of the temple arm should wrap around the ear. Adjust the curvature of the temple arm upwards.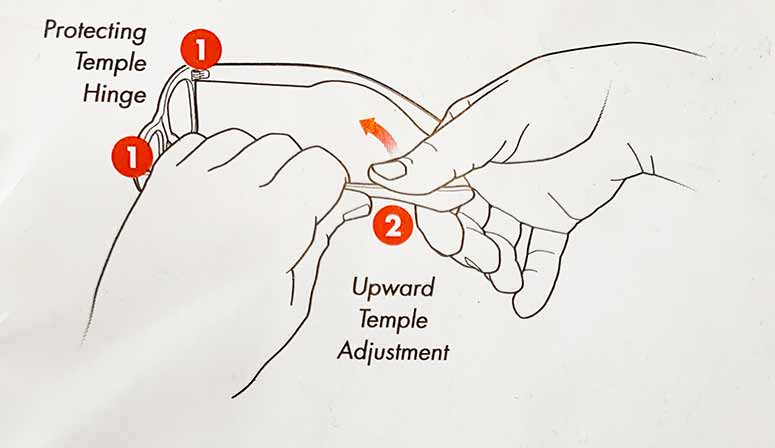 Fill a bowl with warm water and dip the curved part of the temple arm in the water so it has more give. DO NOT use boiling water. Grab the arm with one hand at about middle length to help prevent an adjustment that can stress the hinge. Adjust the frame a bit at a time to prevent over-adjusting. Use the opposite hand and apply pressure upwards to increase the existing curvature over the ears. Repeat on the opposite temple arm.